Keynote Speakers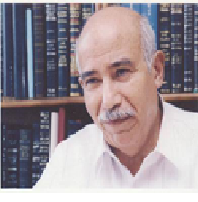 Prof. Said Ismail Ali, Professor of Education, Faculty of Education, Ain Shams University.
Born in 1937 in Cairo, Prof. Said Ismail received his BA in Philosophy from Cairo University in 1959. He specialized in the field of pedagogy until he received a Ph.D. in Education in 1969 from the Faculty of Education, Ain Shams University. He headed and supervised several pedagogical departments of Egyptian universities, and has been a visiting professor at many Arab universities. He authored more than one hundred and forty books and written over 80 papers and studies. He was awarded the Mubarak Prize for Islamic Studies in 2007. As one of the most important scholars of pedagogy in the Arab world, his educational notion was the subject of two Masters Studies, one in Egypt and another in Jordan.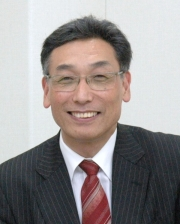 Prof. Hiroshi Sugita, Faculty of Human Development, Kokugakuin University, Tokyo, Japan
Experience:-
­Inspector for Schools, MEXT (from April 2013 to March 2015).
­Senior Specialist for Curriculum, MEXT (from April 2004 to March 2015).
­Curriculum Specialist, National Institute for Educational Policy Research (from April 2004 to March 2013).
­­Senior Supervisor for Schools, Saitama City Board of Education (from April 2001 to March 2004).
­­Supervisor for Schools, Urawa City Board of Education (from April 1998 to March 2001).
­­School Teacher for 4 elementary schools in Urawa City Saitama Prefecture (from April 1980 to March 1998).
Notable Achievements:-
­­Board Member, Japanese Association for the Study of Extraclass Activities.
­­Visiting Professor, Mongolian State University of Education.
­Advisor for a TV Programme for Elementary School Student "Dekita! (I did it!)", NHK (Japanese Public Broadcasting Service).
­Former Inspector for Schools, Ministry of Education, Culture, Sports, Science and Technology (MEXT), Japan.
­Prof. Sugita has been actively involved in developing MEXT's Course of Study (Japanese official school curriculum), teachers guides, etc. in the field of Tokkatsu (Special Education).
Prof. Sugita has published several books in the field of Tokkatsu, Class management, etc.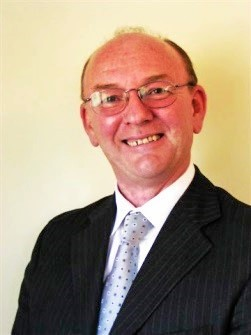 Donald Paterson
Donald is an International Education Consultant working with international donors on TVET curriculum development and quality assurance projects. He worked for many years with the Scottish Qualifications Authority (SQA) in a number of roles, including Quality Assurance Manager, Quality Auditor, Project Manager - National Qualifications Development, and Policy and New Products Manager.
He successfully managed the introduction, in Scotland, of a new suite of pre-vocational Skills for Work qualifications. These are designed to introduce secondary school students to the world of work, with a focus on the development of generic, employability skills, delivered in a range of vocational contexts in partnership with employers.
After leaving SQA 8 years ago, he has provided consultancy services, and technical assistance, to TVET development projects in Botswana, Turkey, Azerbaijan, Georgia, Saudi Arabia and Egypt. Projects have included supporting the establishment of TVET awarding bodies, developing National Vocational Qualifications, and National Qualification Frameworks, and designing systems to facilitate both the Validation of Non-Formal & Informal Learning (VNFIL) and the Recognition of Prior Learning (RPL).
Donald is currently working with the German consultancy company – GFA, as Key Expert (Curriculum Development) in Service Contract 4 of the TVET Egypt project.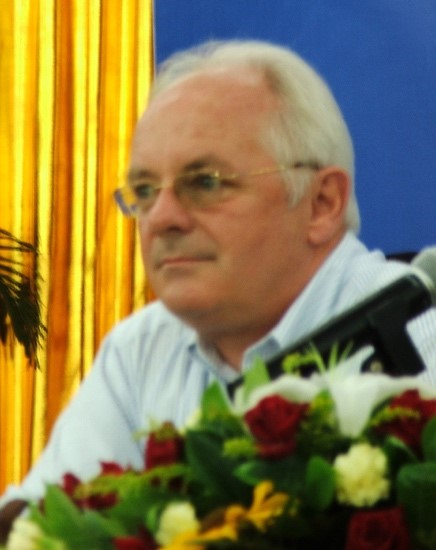 Sean Curley
Sean has worked for almost 35 years as an expert in the field of technical and vocational education and training including quality assurance and quality assessment. He has been heavily involved in / led international donor projects worldwide including Egypt, Nepal, Turkey, Palestine, Mongolia and Azerbaijan.
Through his years of experience with TVET, he gained expertise in leading large development cooperation projects, capacity building programs, professional development of TVET teachers and centers, promoting life learning, TVET subsectors (tourism, engineering, agriculture, transportation, building and construction).
For the past 10 years, Sean has gained extensive experience in the development of TVET QAS models including validation of national TVET standards and learning programmes, accreditation, assessment and certification as well as the development of TVET QMS/QAS tools and indicators for the accreditation of TVET programmes and TVET providers.
Sean is currently working with the German Consultancy company – GFA, as Key Expert (Quality Assurance) in Service Contract 4 of the TVET Egypt project.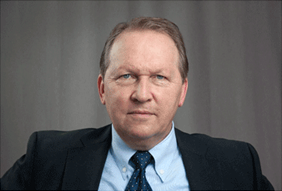 Uwe Wieckenberg,Technical Director at Elsewedy Technical Academy (STA)
After obtaining his Master's degree in educational science and political science at the University of Heidelberg in Germany, Uwe Wieckenberg worked at several Teacher Training and Distance Learning Institutes and in the Department of Education of the Tech¬nical University of Kaiserslautern, Germany. The focus of his work has always been techni¬cal and vocational education and training (TVET), distance learning and e-learning. In addition, he has been working as a lecturer in TVET at several universities in Germany and as trainer at various chambers of industry and commerce in the field of training of in-company trainers.
Before joining the Elsewedy Technical Academy in 2016, Mr. Wieckenberg worked for more than 15 years as consultant and trainer in inter¬national TVET on behalf of the European Union, UNESCO and the German Society for International cooperation (GIZ) mainly in Arab, Asian and African countries.